Luxury Travel
YLTOUR DMC organizes tailor made luxury holidays and curated travel experiences in Puglia, taking personal care of clients organizing fully customized travel. We are travel designers creating Bespoke Travel  for couples, families, small groups and solo travelers.
YLTOUR DMC is a Boutique agency founded on a great international experience,  vast local knowledge and expertise, extensive network of local partners, creative and flexible program development, dedicated destination specialists based in Puglia, always fresh with insider tips, finding the best opportunities to offer unique and memorable experiences.
Whether you are a travel advisor or a private traveler dreaming of Puglia crafted by local destinations specialists, we are committed to exceeding your expectations.
Travel Agents
We work with Travel Professionals from around the globe, providing  incredible attention to detail for both planning and experiences.
We help travel agents and independent contractors deliver experiences and expertise, superior travel service and comprehensive itinerary as well as in-depth, up-to-date information
Our local advisors will create a customized itinerary and select the perfect choices matching your style, trip priorities and budget.
YLTOUR DMC organizes and hosts a select group of exclusive Agent Fam Trips around Puglia and Matera. As your local Italian travel specialist, we promote only a carefully selected range of products which meets our requirements based on quality and full assistance for your clients' special request.
Curators of Fine Travel
Specializing in custom travel planning and authentic travel experiences, YLTOUR DMC takes care of every detail and with a whole host of offbeat experiences.
A dedicated vacation planning and travel concierge services, with access to preferred partner amenities for your curated vacation.
It is our great privilege to share our beloved Puglia with travelers and travel professionals from across the globe. Our team of destination specialists is ready to tailor a dream trip of Puglia: please do get in touch and let us help you craft a journey like no other.
You will have a personal Puglia Local Advisor 24/7 checking in with you during your trip, happy to assist if you need to modify your itinerary, deal with an emergency or just ask for a restaurant recommendation.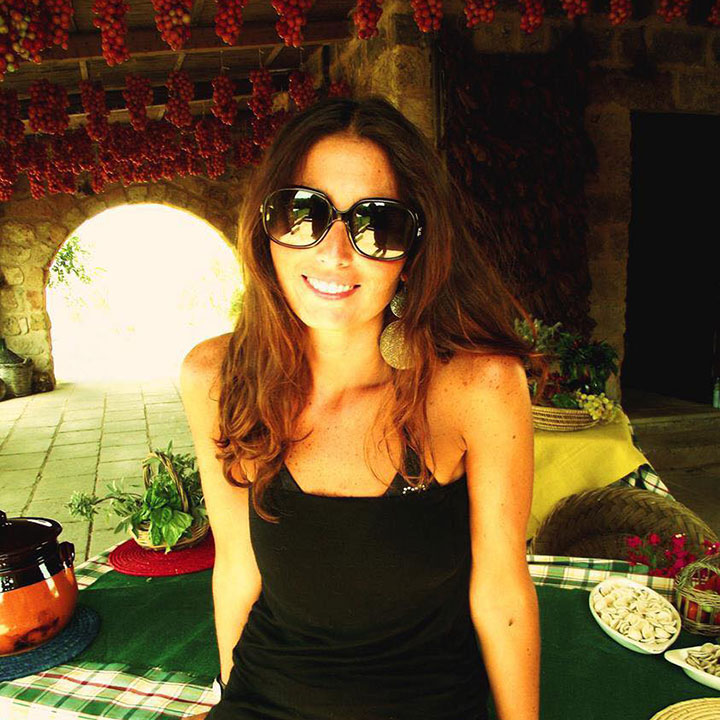 Ylenia Sambati, luxury travel planner in Puglia
Ylenia Sambati is an Italian travel designer operating all over Puglia with her team. She assists travel agents plan the ultimate Puglia destination with customized programs. With a passion for the Italian style and unexplored places, she creates unique trips. She will take you away from the "ordinary" and put you in the middle of the "extraordinary" Puglia lifestyle.
Be Inspired, tailored to you
Your travel plan is as unique as you are. Book a travel plan which has been built around you. Ylenia will create a perfect holiday which is unique to you. Personal Service giving you the time, attention and support you really deserve. From your first email, Ylenia will take care of every part of your travel plan. A friendly one to one travel service: by working to the smallest detail, she will deliver the most exceptional travel experience.
Ylenia's office is in Lecce, Puglia based.
She also manages a cooking school which is a great addition to your Puglia Travel Programs: COOKINPUGLIA – www.cookinpuglia.com
Amazing experiences designed for you
Latest updates from the blog