Puglia Luxury Tours
Make your own itinerary: the are no set dates. Any Puglia trip can be specifically tailored and scheduled around your interests. We are specialist in traveling in Puglia and we will share insights to guide you to the perfect destinations for your own private travel tour. Whatever trip you want, we will create an itinerary that suits you and that will stay with you forever.
Experience of a lifetime
We will help you plan your inspiring, one-of-a kind journey and Puglia experience. If you have a passion about yoga, cycling, cooking, sailing, wine, photography, art, design, horse riding, singing, painting or just curious about Puglia culture, explore and expand your hobbies in Puglia. You can have a chance to meet some locals who share your interests and spend time with them. We can designate your tour that goes with your passion.
Let us create your travel plan
Whether you are a small group looking for a themed week in Puglia, planning a family vacation and reunion, creating a culinary trip, a wedding in a masseria, seeking luxury or on a budget, we will creative your unique travel program with tailor-made activities using local knowledge and contact. We look forward to working with you. We don't want you to just see Puglia, we want you to immerse in all of its magic and beauty.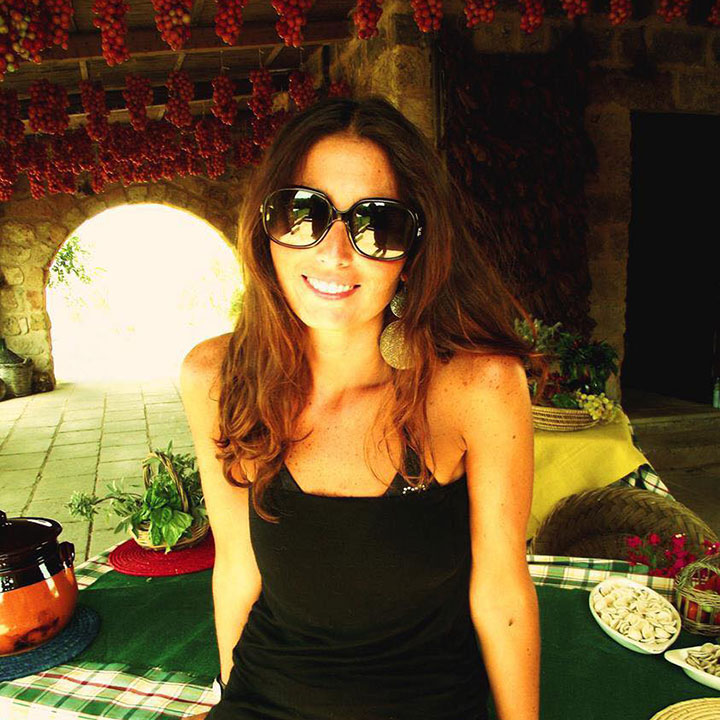 Ylenia Sambati, luxury travel planner in Puglia
Ylenia Sambati is an Italian travel designer operating all over Puglia with her team. She assists travel agents plan the ultimate Puglia destination with customized programs. With a passion for the Italian style and unexplored places, she creates unique trips. She will take you away from the "ordinary" and put you in the middle of the "extraordinary" Puglia lifestyle.
Be Inspired, tailored to you
Your travel plan is as unique as you are. Book a travel plan which has been built around you. Ylenia will create a perfect holiday which is unique to you. Personal Service giving you the time, attention and support you really deserve. From your first email, Ylenia will take care of every part of your travel plan. A friendly one to one travel service: by working to the smallest detail, she will deliver the most exceptional travel experience.
Ylenia's office is in Lecce, Puglia based.
She also manages a cooking school which is a great addition to your Puglia Travel Programs: COOKINPUGLIA – www.cookinpuglia.com
Amazing experiences designed for you
Latest updates from the blog